Thomas William Stearns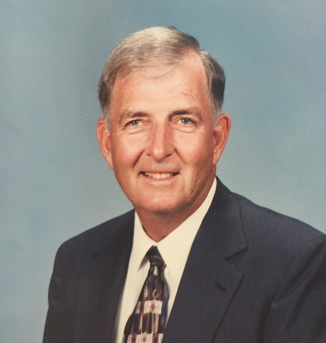 Thomas William Stearns, 88, was welcomed to Heaven Wednesday, Oct. 12, 2022.  Tom died peacefully at MercyOne Johnston Hospice Care after spending three days surrounded by family and loved ones.
Tom was born April 21, 1934, to parents Howard and Codie Stearns. He spent the first years of his life in Villa Park, Illinois, before moving to the family farm outside Rockwell City.  From an early age, Tom was destined to be a man who worked the land and used his hands to build. Later in life, Tom demonstrated even more refined skills related to carpentry and produced one-of-a-kind works of art.  Along the way, with the ever-present help of his high school sweetheart, Barbara, Tom built quite a life.
Tom and Barb were united in marriage June 21, 1953.  Barb introduced Tom to Jesus, and he put his trust in Christ a few years after they were married. Tom would often remind his sons and grandchildren of the significance of those two decisions in his life – praising Barb for the wonderful wife and mother she has been for nearly 70 years and sharing accounts of how the Holy Spirit guided, protected, corrected, encouraged and walked with him for 60+ years.
Along with row crop farming, Tom enjoyed working with livestock and took tens of thousands of feeder cattle to market over the years. In later years, while he missed the seasons of life on the farm, he never missed those NW Iowa blizzards.
Tom was preceded in death by his parents and his brother, Robert Stearns.
Tom will be dearly missed by his wife Barbara; son Jeffry (Janet) Stearns and their children, Abigail and Kathryn; son Mark (Laura) Stearns and their children, Samantha (Josh) and Chelsea; son Bryan (Susie) Stearns and their children, Mitchell (Leah) and Evan (Jill); son Scott (Lisa) Stearns and their children, William (Jenna), Mallory (Noah) and Sarah; great grandchildren, Norah and Judson Stearns and a host of extended family and friends.
The family would like to thank all those who loved and cared for Tom so faithfully through his final journey on earth, particularly the staff and volunteers at MercyOne Johnston Hospice Care.
Funeral Service was set for 2 p.m. Sunday, Oct. 16 at NorthPoint Church, 9901 NW 62nd Ave., Johnston, with visitation preceding the service at 1 p.m. and Tom being at rest at S1/2 of NE1/4 Sec 35 TWP 88N Range 33W, Calhoun County.
Category:
The Graphic-Advocate
The Graphic-Advocate 
121 North Center St.
Lake City, IA 51449
Phone: 563-562-3488
Mid-America Publishing
This newspaper is part of the Mid-America Publishing Family. Please visit www.midampublishing.com for more information.